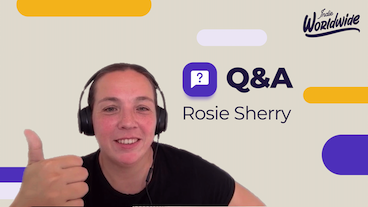 Rosie Sherry: Q&A on Community Building
Rosie Sherry talks community building at the Community x Audience Indie Worldwide event.
Rosie Sherry has previously worked at Indie Hackers as a community manager, is the founder of the Ministry of Test, and currently runs community for Orbit.
Orbit:
Build relationships, not spreadsheets
Grow and measure your community across any platform with Orbit, mission control for your community.
Ministry of Testing:
MoT is community of 25,000+ software testing and quality professionals.
A place to learn, connect, attend, and contribute as we co-create better testing.